Water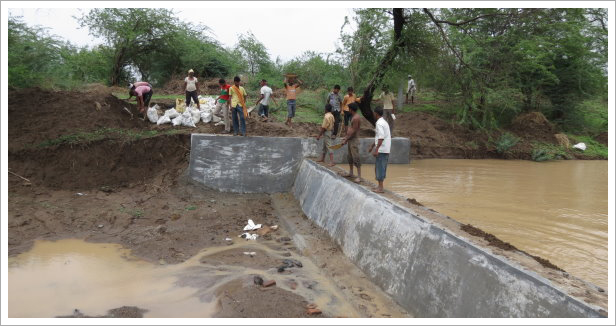 Vishal Himalaya Foundation in Mercer Island, WA is involved in water harvesting and the creation of clean water facilities.
Water Harvesting
Ask any one, and the biggest problem faced by the people of Vidarbha region of India is water. Where groundwater is available, it is too salty (salinity ~800) to drink, wash with, or use to cook. In other regions where water is not so saline,the water table drops with summer and the people are starved. It is for this reason VHF took on the task of bringing relief to some villages. These villages were selected to be particularly hard-hit. That was the origin of the check dams project, which evolved as a partnership between the Rotary clubs of Mercer Island, Washington and of Akola. Funding came in large part from Rotary International. VHF managed all the work on the ground. Kimberly Clark Corporation has funded an additional 10 dams. Local water cooperatives have been formed for maintaining the check dams. Four years after the first 5 dams were constructed, farmers crop yields continue to increase.This is a mature program,
Clean Water Facilities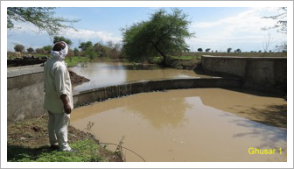 Salt-encrusted wells are common in some of the areas in which we have been working. The water from these wells is not potable. Dr. Kibe of Akola, a nephrologist (kidney specialist) explains that the high incidence of kidney disease in the region is from this excess salinity. So, the toilets project includes in it a component for clean drinking water. Our strategy is to provide filtration and disinfection where water is not too saline, and to provide desalination facilities where needed. A management plan for sustainability is in the works. We invite ideas or experiences. Please contact us.
Support Us
Your support is highly important and necessary for us to be successful in our charitable mission.
Call us for details.