Literacy and Educational Initiatives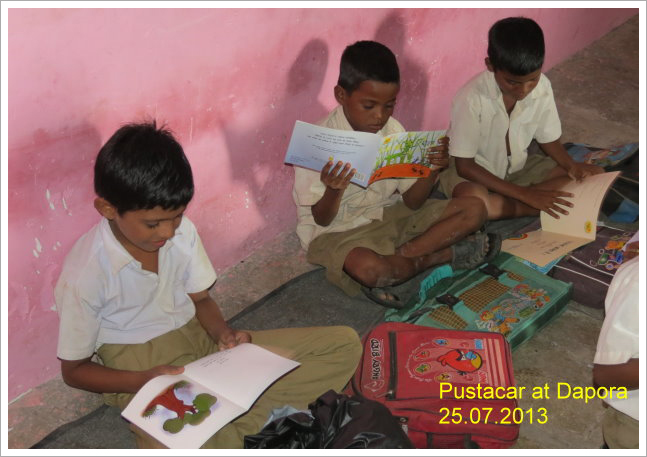 Vishal Himalaya Foundation in Mercer Island, WA is involved in educational initiatives, including literacy and environmental education.
PustaCar Library-on-Wheels
Children learn reading best when presented with material that they WANT to read. Picturesque, beautifully printed books fit this need. And then, in a country and culture where students do not have the habit or the means to go to non-existent public libraries, how do you make these books available? There is the idea of equipping every school. That takes more money than the idea of a mobile library. This is what we have done.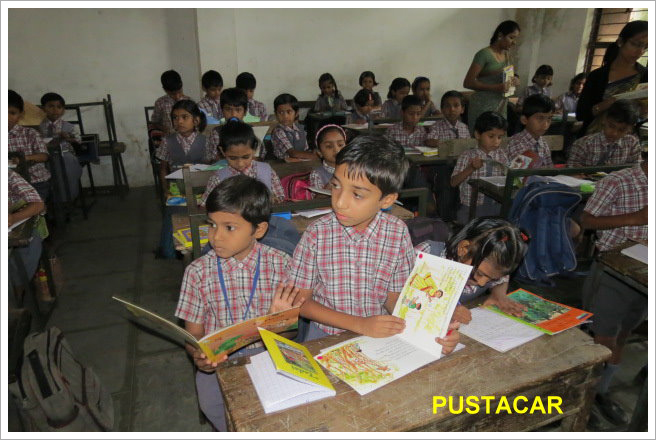 Using a single collection of 4,000 books, which has expanded to 21,000 end of 2013, VHF is able to get children reading fro enjoyment. The books are delivered by our van to participating schools on a rotation. Children select the book they want to read. There is no home work. This is for pleasure. They read, they learn to read, and they learn spellings etc. all while enjoying themselves. Furthermore, the books impart accidental knowledge too. The children's general knowledge improves.
Environmental Education
How do you teach children about the importance of the environment? We take the approach of teaching by doing. .
Join Us
Do not hesitate to call us for more information about how you can be a part of our mission.